Nasal spray basing on natural ingredients without habituation effect
Otosan® Nasal Spray arose from our constant and deep commitment to develop natural products capable to offer a solution to several ENT conditions, which can often affect ears and nose at the same time.
Otosan® Nasal Spray is a hypertonic solution (2.2) containing sea water from Brittany, enriched with plant extracts and essential oils from organically grown plants. It has a decongestant effect without rebound or habituation effect.
Free from vasoconstrictors and propellant gas, Otosan Nasal Spray® is an essential remedy for symptoms of:
seasonal colds or allergies;
rhinitis;
sinusitis;
external irritant agents (pollen, acarus, dust, etc.);
post-surgery.
Its natural multi-action locally acts by deeply cleansing the nasal cavities, helping to reduce congestion, inflammation and the incidence of infection, providing instant relief.
Otosan® nasal spray is recommended for the from the age of about 12. For infants and children we recommend the specially designed Otosan® baby nasal spray.
Here you can view the Otosan® Nasal Spray Brochure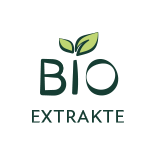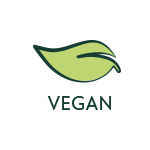 Use of the natural nasal spray
Blow your nose before use. Spray the solution into each nostril, keeping the head vertical. Afterwards press lightly on the nostril with your finger to allow the solution to be distributed over the entire nasal mucosa. After use, rinse the spray head with lukewarm water and dry it with a tissue. 
Dosage: 1 spray per nostril, 2 to 4 times a day, for 10-15 days.

Ingredients of the natural nasal spray
Otosan Nasal Spray® combines the cleansing and softening action of the hypertonic sea water solution from Brittany with Aloe Vera and Blackcurrant plant extracts and Mountain Pine, Tea Tree and Lemon essential oils.

CE Medical Device - Please read instructions and warnings carefully before use.
More Information on the natural nasal spray
Respect the environment! Make a difference for a better future.
With our products not only do we take care of you but also of the environment. Our products are made with natural raw materials without artificial colourings or preservatives, using electricity from renewable sources and choosing recyclable paper and cardboard for boxes, instruction leaflets and promotional material.
This is our overall commitment to improve the quality of life and of our surrounding environment. Please help us to achieve this goal!
After use, remember to dispose of the empty box and instruction leaflets in the appropriate waste sorting containers by following the instructions provided.

Fragrance

Without Perfume

Purchase in Pharamcy AT

Yes, with pharma central number: 4274303

Use

When needed

Purchase in Pharamcy DE

Yes, with pharma central number: 10836018

Application Area

Nose

Product Type

Nasal Spray

Dosage Form

Spray, liquid

Brand

Otosan®

Subject Area

Blocked Nose

For

Men & Women

Volume

30ml

Refund Warranty

No
Have you seen?
Customers who viewed this product also viewed the following products.