Ear spray based on natural ingredients to clean the ear canal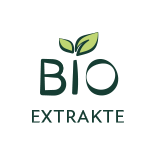 Otosan Spray® with organic plant extracts is an innovative product for removing ear wax and for daily ear hygiene. It provides a gentle but effective action for cleaner and healthier ears because it eliminates excess wax from the ear canal and, if used regularly, prevents wax formation. Free from artificial colourings and preservatives, it guarantees high levels of tolerance.
EXCLUSIVE FEATURES
With organically farmed plant extracts
Ecological spray without propellant gases
Free from colourings
Free from preservatives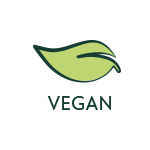 Use of the natural ear spray
1. With your head straight, bring the Otosan Spray® up to the ear so that the spray nozzle is in contact with the ear canal. Press the spray button a couple of times, keeping the spray container upright.

2. Wait a few minutes to allow the Otosan Spray® to do its work. Lean your head over to the side of the treated ear to let the liquid and impurities flow out. Clean and dry the ear gently with a tissue.

3. Repeat the treatment on the other ear. Rinse the spray nozzle with warm water after each use.

Otosan Spray® is not only a wax plug removing system but also a preventive method that helps maintain ear hygiene. We recommend using it once a day.
» Download the instruction leaflet
Ingredients of the natural ear spray
Otosan Spray® combines the cleansing effectiveness of a saline-isotonic solution with the antiseptic properties of Tea Tree oil and the synergic action of organically farmed plant extracts: Aloe Vera – moisturising properties, Lemon - outstanding purifying properties, Chamomile – soothing properties, Marigold - calming properties, and Mallow - an excellent emollient.
Isotonische Kochsalzlösung
Reinigend, Anti-Ohrenschmalz
Aloe Vera*
Feuchtigkeitsspendend
*Glyzerinxtrakte von Pflanzen aus biologischem Anbau
Purchase in Pharamcy AT

Yes, with pharma central number: 4274332

Use

once a day

Purchase in Pharamcy DE

Yes, with pharma central number: 10836030

Application Area

Ear

Product Type

Ear Spray

Dosage Form

Spray, liquid

Brand

Otosan®

Subject Area

Ear discomfort

Volume

50ml

Refund Warranty

No
Have you seen?
Customers who viewed this product also viewed the following products.