Ear drops based on natural ingredients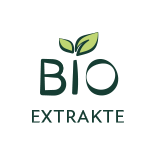 Respect for nature goes hand in hand with respect for our own body. This is why we promote natural care techniques as the ideal choice for maintaining your health and living happily while engaging in ongoing research into ancient traditional methods to improve people's well-being.
Our ear drops, a natural cosmetic product, arose from this constant commitment. Thanks to the presence of organic oils, propolis and blackcurrant, the new improved formula has a triple action that:
soothes redness and skin rashes;
cleanses the ear;
protects the ear while restoring its physiological balance.
Otosan Ear Drops help to cleanse the ear auricle by emulsifying and removing excess wax, and protect the ear by reinforcing its defences, without drying the skin and respecting its natural physiological sebaceous balance.
They are dermatologically tested, non-irritating and free from artificial colourings and preservatives. As a 100% natural product, they are gentle and effective, suitable for everyone including adults, children and people with hearing aids, even for prolonged use.
Use of natural ear drops
Tilt your head sideways and administer the drops: adults 4-5 drops, children 3-4 drops, allow to act for several minutes keeping your head tilted, then gently clean away any excess. Use once a week to prevent earwax accumulation; 2-4 times per day for 3-5 days in case of excessive earwax, skin irritation and redness. See your doctor if symptoms persist.
»
» Download the instruction leaflet
Ingredients of natural ear drops
Designed to offer only active elements and ingredients from nature, Otosan Ear Drops contain: sweet almond oil, blackcurrant oil, organic borage oil, organic essential oils of cajeput, geranium, juniper, cloves, propolis, bisabolol and vitamin E.
An excellent emollient, which makes the skin toned and supple. Thanks to its high tolerability, it is ideal for very delicate and sensitive skin.

Used since ancient times for its highly emollient properties, Sweet Almond Oil softens wax to help ear cleansing. Extracted by cold pressing almond kernels, it is crystal clear and odourless with eudermic properties, namely, it improves the condition of the skin, is absorbed very easily and is rich in vitamin E, B and minerals. For this reason, it is often used in massage, especially for dry and sensitive skin and, since it is aromatised with essential oils, it is used to perfume the skin and as a basic ingredient for ointments and creams.
With its high Omega-3 content, it nourishes the skin and it is an effective antioxidant, with remarkable anti-reddening and soothing properties.

The blackcurrant, Ribes nigrum, is a native plant of the mountain regions of Eurasia. It grows spontaneously in Northern and Central Europe and in Northern Asia but it is also cultivated for culinary and therapeutic purposes. In phytotherapy, various parts of this plant, such as the leaves, buds, berries and seeds, are used to obtain many benefits. Blackcurrant bud extracts, for example, are used for their anti-inflammatory and antihistamine properties.

The leaves, in the form of infusions and mother tinctures, have purifying and diuretic properties. The berries, which are particularly rich in flavonoids, are ideal for fragile capillaries and rosacea.
An effective emollient, which stimulates cellular regeneration and improves skin hydration and elasticity by deeply nourishing the skin.

Borage (Borago officinalis) is a very common and widespread plant, which can be found almost everywhere in the world, with its blue star-shaped flowers. From its seeds, through cold pressing, an oil rich in essential fatty acids is extracted, in particular gamma-linolenic acid, which has several renowned uses, especially in nutrition, medicine and for cosmetic products. For example, it is used to defeat obesity and for metabolic disorders and diets. One of its functions is to protect blood vessels and the heart. It is also used as an anti-inflammatory for rheumatic pains. As for the skin, it is ideal for dermatitis, eczema and psoriasis due to its emollient and decongestant properties, and because it regulates cellular activity. Borage is also one of the most used wild plants in cooking: its leaves are used in soups, rice dishes, ravioli fillings (e.g. for "pansoti", a type of ravioli from Liguria), cakes, omelettes and fritters.
Propolis, a natural substance with remarkable cleansing and anti-inflammatory properties, is produced by bees, which collect resin from gems and plant bark in order to transform them into structural, defensive and antiseptic material for the beehive. Its name comes from the Greek word "propolis", meaning "in front of the city", and is due to its function, namely, to protect the beehive. There are several varieties of propolis, since the chemical composition of its substance changes, as well as its colour, aroma and flavour, depending on the harvesting period, the type of vegetation and the type of resin. Propolis is rich in minerals, vitamins and essential oils and has many properties: antibiotic, anti-inflammatory, antioxidant, antiviral, anaesthetic, cicatrizing, antiseptic and blood vessel protective. The discovery and use of propolis as a natural remedy for many ailments dates back to ancient times. propoli - OTOSANThe Inca civilisation, for example, used this substance to cure feverish infections back in 1600 BC. The Romans used it to heal wounds, whereas in the Middle Ages it was applied to the navels of the newly born to prevent infections, and it was used to protect the throat. Today, modern research has acknowledged the virtues of propolis, defining it a real "natural antibiotic" that is able to strengthen the body's immune system and fight viruses and bacteria.
Organic Geranium Essential Oil
An emollient and sebum regulator with anti-irritating and relaxing properties.

With its soothing and calming properties, Geranium oil is extracted through steam distillation from leaves, branches and flowers of the Geranium plant, known mostly for its effectiveness against insects, especially mosquitoes, and against their annoying bites. This oil has renowned analgesic, sedative, anti-inflammatory and antiseptic properties and it is an excellent cicatrizer, successfully used to heal wounds and burns.

Appreciated for its emollient qualities and its sebum regulating action in the field of cosmetics, it is often found in face or body lotions, as well as hair lotions and compresses.

Finally, in aromatherapy, this very pleasant and relaxing fragrance, which is similar to that of roses, is recommended for enhancing concentration, lifting bad thoughts and restoring courage, positivity and enthusiasm.
Organic Juniper Essential Oil
It provides a balsamic, relaxing, anti-reddening and deeply cleansing action.

With its excellent balsamic and anti-inflammatory properties, Juniper oil is extracted from the bluish-black berries of the evergreen juniper plant, which has been appreciated since ancient times for its healthy and beneficial qualities. According to tradition, for example, a sprig of juniper hung on door jambs or burnt, provides protection from negative influences. Traditional medicine acknowledges the great healing value of juniper oil and considers it an excellent remedy for digestive problems, and for respiratory, urinary and rheumatic diseases.

Juniper oil also has a stimulating and tonic effect on the circulation. It is widely used for treating water retention and, in aromatherapy, to help purify interiors, thus reducing stress and anxiety.
Organic Cajeput Essential Oil
Extracted from a tropical plant, it has remarkable cleansing and soothing properties for ear discomfort.

As it has an effective cleansing, antiseptic and fluidifying action, Cajeput oil is extracted from the buds of a tree with a whiteish bark that is widely found in the Far East, Indonesia, Malaysia, the Philippines and Australia.

With its strong aroma and effectiveness, it is ideal for various aromatic, therapeutic and herbal uses, and it is very useful for treating several intestinal, urinary and respiratory problems. Its external use as an analgesic is particularly renowned: for example, for earache we recommend putting a few drops on a cotton wad and inserting it into the ear canal.

Combined with various balms, it can also be used in massage to alleviate rheumatic or muscular pains. As a stimulant and tonic, it is found in ointments and creams for invigorating treatments. In aromatherapy, it is used to provide a sense of safety and to help restore vitality.
Organic Clove Essential Oil
It contains eugenol, a natural cleanser, and has soothing and antioxidant properties.

Cloves are the dried flower buds of a plant called Eugenia caryophyllata, a native tree of the Maluku Islands (Indonesia), which is grown today in many tropical areas. Their aromatic and medicinal properties have been renowned in the East since ancient times: in particular, in ancient China, anyone who approached the Emperor had to chew some cloves to hide their bad breath. In the Middle Ages, cloves were considered a rare spice, however, they were also known in Europe: Dante himself describes them in the Divine Comedy as an absolute luxury. In 1500, the Portuguese and the Dutch became the main importers of this spice, which was one of the most loved and expensive. The Dutch and the Belgians later extracted an essential oil from it, a substance much appreciated for cosmetic products and also known for its ability to soothe toothache. The main component of cloves is an active ingredient known as eugenol, a natural antioxidant, which helps to fight free radicals that cause ageing and many types of inflammation. In the form of essential oil or infusion, cloves carry out an antiseptic and protective action against germs, bacteria and winter illnesses. They are widely used in cooking, both in sweet and savoury dishes, as well as in drinks and liqueurs; e.g. in Northern Italy in the renowned "vin brulé" (mulled wine). Cloves are also used to create objects, such as pot-pourri and natural deodorants for interiors, or as a natural alternative to camphor and other chemical substances to protect clothing in wardrobes against moths.
Extracted from chamomile, it has soothing and anti-reddening properties. It eliminates cutaneous irritations, even in very sensitive skins.

Bisabolol is one of the main components of the essential oil derived from fresh or dried chamomile flower heads. It is a natural form of alcohol with softening and calming properties that have been known for centuries, so it is often used for dressings. Thanks to its strong decongestant and soothing properties, it is particularly used in cosmetic products for treating delicate and sensitive skin and skin prone to couperose, as well as in products for children's skin and after-sun products.
A powerful antioxidant that protects against free radicals and boosts the immune system.
More Information on natural ear drops
Natural wellbeing is Otosan's main principle, which is reflected in the genuine quality of our products, the outcome of rediscovering traditional values.

Our ear drops, filled with the wisdom of an ancient herbal remedy, are the result of accurate safety checks and modern production techniques that guarantee a maximum level of efficiency and quality. This is why Otosan Ear Drops are one of the best ear hygiene solutions. Thanks to the presence of organic oils, propolis and blackcurrant, the new formula has a triple action that soothes, cleanses and protects.

Free from artificial preservatives and colourings, and rich in natural active ingredients, they can be used by adults, children, the elderly and people with hearing aids.
Respect the environment! Make a difference for a better future.
With our products not only do we take care of you but also of the environment. Our products are made with natural raw materials without artificial colourings or preservatives, using electricity from renewable sources and choosing recyclable paper and cardboard for boxes, instruction leaflets and promotional material.
This is our overall commitment to improve the quality of life and of our surrounding environment. Please help us to achieve this goal!
After use, remember to dispose of the empty box and instruction leaflets in the appropriate waste sorting containers by following the instructions provided.

A list of researches carried out by universities and independent companies specialised in microbiological analysis and technical consulting.
- CHELAB - University of Padova
FAQ
1. How often should they be used?
To prevent earwax accumulation, we recommend using Otosan Ear Drops once a week. However, if there is a wax plug we recommend using the product twice a day for 3-4 days.
2. Which conditions are they recommended for?
Otosan ear drops are recommended for all conditions caused by difficulty in removing wax from the ear, such as hearing loss sensation or blocked-ear sensation, buzzing, whistling, tinnitus and background noises, and for gently removing any wax plugs.
3. Do they have any side effects?
Scientific research has demonstrated that Otosan Ear Drops are normally well tolerated. In fact, they are free from preservatives and colourings and rich in exclusively natural and high-quality active ingredients. Before use, please read the instruction leaflet:
» Download the instruction leaflet
4. Can I use Otosan Ear Drops together with the Otosan Ear Cone?
Combined use of Otosan Ear Drops and the Otosan Ear Cone is particularly recommended, since it is the most efficient method for natural ear protection and hygiene. We particularly suggest administering the ear drops and leaving them in for a few hours, or even better overnight, and then using the ear cone treatment to obtain maximum effectiveness.
5. Where can I purchase Otosan Ear Drops?
Otosan products are available in this online shop as well as in pharmacies in Germany and Austria.
Purchase in Pharamcy AT

Yes, with pharma central number: 4274326

Use

once per week

Purchase in Pharamcy DE

Yes, with pharma central number: 10836001

Application Area

Ear

Product Type

Ear Drops

Dosage Form

Drops, liquid

Brand

Otosan®

Subject Area

Ear discomfort

Volume

10ml

Refund Warranty

No
Have you seen?
Customers who viewed this product also viewed the following products.