Foot powder against foot sweat and sweaty feet
SweatStop® Menhtol foot powder was specially developed for a pleasant foot climate. The foot powder can be applied into the shoes and socks or directly to the feet, absorbing moisture immediately. Feel safe again in your shoes and enjoy a pleasant, dry foot climate. SweatStop® Menhtol Foot Powder contains refreshing menthol and is especially gentle to the skin. Apply in the mornings or as needed.
The advantages of SweatStop® Menthol Foot Powder against damp feet

For a dry and pleasant foot climate
With refreshing menthol
Particularly skin tolerant
His-and-her

5 x 100g
Legend for pictograms
I sweat easily from hands or feet. Instant effect.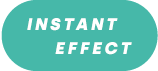 I sweat above average, noticeably more than others

I sweat profusely with little exertion. Bestseller

I sweat profusely without physical exertion

I sweat profusely from hands or feet

Product can be sprayed "upside down". For back or feet


SweatStop® Antiperspirant Overview
Use of SweatStop® SweatStop® Menthol Foot Powder
SweatStop® Menthol Foot Powder is applied in the morning or as needed on the clean and dry feet and needs to be spread well between the toes. Additionally, the powder can be spread directly into the shoes.
Ingredients of SweatStop® Menthol Foot Powder
TALC, ZEA MAYS STARCH, MAGNESIUM CARBONATE HYDROXIDE,MENTHOL, ALOE BARBADENSIS LEAF EXTRACT, SYMPHYTUM OFFICINALE LEAF EXTRACT, ALCOHOL, AQUA, CITRIC ACID, POTASSIUM SORBATE, SODIUM BENZOATE
Your Degree of Sweating?

Increased

Fragrance

Menthol

Purchase in Pharamcy AT

Yes, with pharma central number: 4945074

Use

When needed

Purchase in Pharamcy DE

Yes, with pharma central number: 15238049

Application Area

Feet

Product Type

Foot Powder

Dosage Form

Powder

Colour

White

Brand

SweatStop®

Subject Area

Sweating

For

Men & Woman

Volume

5 x 100g

Purchase in Pharamcy CH

Yes, with pharma central number: 7467511

Refund Warranty

Yes, when bought in this shop
Have you seen?
Customers who viewed this product also viewed the following products.