SweatStop® Medical Line IXAL Roll-on normalises excessive Sweating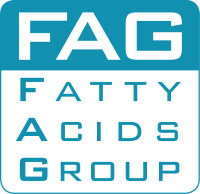 SweatStop
®
Medical Line IXAL Roll-on is recommended if you tend to sweat profusely with either constant sweating or outbreaks of perspiration, even without physical exertion. IXAL Roll-on
normalises excessive sweating and hyperhidrosis
and fights odour efficiently. Moreover, it is gentle to the skin and actively protects it.
IXAL contains no aluminium
!
IXAL Antiperspirant Roll-on is based on a novel formulation with the
patented compound of specific Fatty Acids F.A.G.®
. It is innovative in particular: it
reduces excessive perspiration and normalises sweat secretion
in a natural and physiological way
without sealing the pores of the sweat glands
. Reducing dampness both reduces and delays the formation of bacteria that cause odour.
Regular use of IXAL Antiperspirant Roll-on antiperspirant also has a positive effect on the condition of the skin. This is due to F.A.G.
®
that is able to restore the protective hydrolipidic film of the skin, which enables the skin to carry out its barrier function. The skin becomes softer because the lipids help to repair the damage to the cell membranes.
A consumer survey with 120 people showed that sweating was reduced in 81% of users, and the skin under the armpits of 93% of users was noticeably smoother after just 15 days.*
IXAL Antiperspirant Roll-on is very well tolerated by the skin and also suited for sensitive skin. IXAL can also be used after hair removal in the armpits.
For men & women
Area of application: Underarms
Slightly perfumed
Medical Device, class 1
Overview of Advantages
Normalises sweating also when excessive without sealing the pores
Effectiveness proved, also against hyperhidrosis
Contains F.A.G.®, a worldwide patented compound of Fatty Acids
0% aluminium

No deodorant stains on clothes
High skin tolerance, no burning or itching. Can also be used after hair removal in the armpits
Improves the skin condition: protects, nourishes & softens the skin
Vegan
30-Day Money Back Guarantee
Content
50 ml roll-on with leaflet in box



Medical Device
1. Did you sweat less?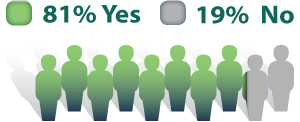 2. Did you observe skin irritation?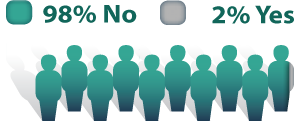 3. Would you buy such an antiperspirant?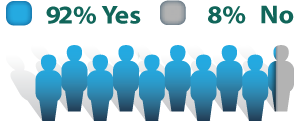 Data Collection:
Participants: People going to the gym
Degree of sweating: Normal to heavy
Daily use: 1,4 times on average
Duration of usage: 3 months, April until August 2017
Number of participants: 120
Male / Female ratio: 109 women / 11 men
Average age: 37,07
Efficacy prooved*. Here you can read the whole study:
IXAL Consumer Study
. Study conducted by
Bio Basic Europe S.R.L

The excessive stimulation of the sweat glands causes a loss of water, thus triggering a process of alteration of the micro-environment with a depletion of specific fatty acids. Once these are replaced, the micro-environment can be re-balanced and excessive sweating can be reduced and controlled in a physiological way. Reduced sweating also leads to a reduced formation of bad odour.
All this is possible through a patented compound of specific Fatty Acids called F.A.G.®, which is able to gradually reduce the abnormal sweating biologically.

The skin condition is also improved because the specific Fatty Acids contained in the patented compound F.A.G.® help to repair the outer layer (membrane phospholipids) of cells.

With F.A.G.® (Fatty Acids Group) a major breakthrough in the research has succeeded in controlling the micro environment hyper activation. It is now possible to immediately modulate and re-balance this process (and therefore also excessive sweat secretion) in a physiological way.
Correctly applying the product is the key to success. Please read the instructions carefully:
Apply a thin layer to the cleansed dry skin:
First 5 days: 3 times a day
After 5 days or after improvement of the condition: Twice a day
After 10 days or after further improvement: Once a day in the morning
The sweat gland hyperfunction is normalized very rapidly after application.
Note
Application frequency: IXAL always needs to be applied before sweating increases again, to the cleansed dry skin. The frequency of applications needs to be adjusted accordingly.
Odour formation: In rare cases, the body odor diminishes only after a few days of use.
Combined use with a product containing aluminum salts is not recommended. Stop the use first and start using IXAL (as described above) only when perspiration has returned.
Warnings
Do not use in secreting and open wounds. Use only on undamaged skin
Aqua (Deionized Water), Ethylhexyl Stearate, Glycerin, Steareth-2, Steareth-21, Fatty Acids Group (F.A.G.®: Palmitic Acid, Stearic Acid, Oleic Acid, Linoleic Acid, N-(2-Hydroxyethyl) Hexadecanamide), Zinc Ricinoleate, Triethyl Citrate, PPG-25-Laureth-25, Benzyl Alcohol, Cyclomethicone, Glycosaminoglycans, Isoamyl Cocoate, Isoamyl Laurate, Linum Usitatissimum Seed Oil (Linseed Oil), Xanthan Gum, Olea Europaea Oil Unsaponifiables (Olea Europaea Oil (Olive Oil) Unsaponifiables), Farnesol, Theobroma Cacao Seed Butter (Cocoa Butter), Dimethiconol, Ethyl Linoleate, Parfum/ Profumo (Fragrance), Disodium EDTA, Prunus Amygdalus Dulcis Oil (Prunus Amygdalus Dulcis (Sweet Almond) Oil), Dehydroacetic Acid, Lecithin, BHT, Lysine, Benzoic Acid, Sorbic Acid, Caprylyl Glycol, Tocopherol, Ascorbyl Palmitate, Linalool, Butylphenyl Methylpropional, Citric Acid, Benzyl Salicylate, D-Limonene (Limonene), Alpha-Isomethyl Ionone (Alpha- Isomethylionone), Citronellol, Citral, Geraniol, Benzyl Benzoate, Isoeugenol, Anise Alcohol.
Have you seen?
Customers who viewed this product also viewed the following products.