SweatStop® IXAL Roll-on normalizes excessive armpit sweating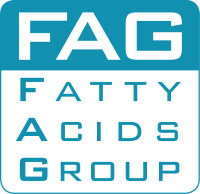 SweatStop® IXAL Roll-on normalises excessive sweating to a natural minimum and combats sweat odour effectively. For use on permanent, severe axillary sweat and axillary hyperhidrosis. SweatStop® IXAL is particularly gentle on the skin, repairs and actively protects it. With the worldwide patented active ingredient F.A.G.®. Effectiveness confirmed.
SweatStop® IXAL Roll-on does not contain aluminium, but is based on an innovative formulation of the patented active ingredient F.A.G.® made of a specific mixture of fatty acids. SweatStop® IXAL is novel in terms of its mode of action:
it reduces excessive perspiration to a minimum natural level, and does so in a physiological manner, without blocking the pores of the sweat glands
. SweatStop® IXAL also effectively combats body odour and prevents the proliferation of odour-causing bacteria.
Regular use of SweatStop® IXAL Roll-on also has a
positive influence on the skin condition
, because the active ingredient F.A.G.® restores the hydrolipidic film which helps to restore the skin's protective function. The skin becomes softer because the lipids support the cell walls to perform their action in a physiological way. This makes SweatStop® IXAL particularly suitable for sensitive and permanent sweating affected skin.
Ideal for use after depilation of the armpits.
Features of SweatStop® IXAL Against Hyperhidrosis
For her & him
Area of application: armpits
Slightly scented
Medical device class 1
Range of Use of SweatStop® IXAL Against Excessive Sweating
SweatStop® IXAL works on:
axillary hyperhidrosis
permanent heavy sweating under the arms without primary detectable reason
Excessive sweating may also occur as a result of other conditions as listed below. Therefore, the use of SweatStop® IXAL is suitable for excessive sweat driven by
menopause
diabetes
chemotherapy
radiotherapy
after taking neurological medications
menstruation
stress
Note: SweatStop® IXAL works against heavy sweating. It reduces sweat from an excessive to a minimum normal level. The more pronounced the sweating, the more the improvement is perceived. If there is no problem of excessive sweat, or if sweating is already in the normal range, improvements are perceived to be correspondingly weaker.
Benefits of SweatStop® IXAL
Normalises permanent, excessive sweating without blocking the pores
Effectiveness confirmed
Based on the novel, worldwide patented active ingredient F.A.G.®
0% aluminium
Can be used immediately after depilation and on sensitive skin
Improves skin condition: Protects, nourishes and soothes the skin actively
Vegan
30-day money-back guarantee
Content


50 ml roll-on with leaflet in box

Medical Device
Effect of SweatStop® IXAL Roll-on
The effect is to control an eventual inflammation at the glandular level, gradually reducing excessive sweating bringing it back to physiological limits, thus limiting the process of hyperhidrosis.
The principle behind SweatStop® IXAL is novel: It fully respects the biological skin ecosystem without causing any alteration, and supports this system to achieve the maximum physiological effect of perspiration, without blocking it. Sweating is thus physiologically reduced and controlled.
The effect of SweatStop® IXAL is achieved by the activity of F.A.G.®, a patented compound of fatty acids, derived also from plants, with anti-inflammatory effect.
F.A.G.®...
is an innovative compound able to modulate the inflammatory process in a physiological way.
is able to limit the release of chemical mediators by the relevant cells in the case of inflammation.
can be of support even during stressful periods where it is easier to have episodes of hyperhidrosis.
The two antibacterial ingredients also included in the formula Farnesol and Caprylyl Glycol, are natural essential oils that prevent certain bacteria from causing maceration, which causes the bad odour (bromhidrosis).
The goal of SweatStop® IXAL is therefore not to block sweat, but rather, taking into account the physiology of the excretory system, to reduce excessive sweating
, so that the system performs its physiological function while remaining within normal physiological limits. Sweating is a vital function like breathing, eating or drinking, on an equal footing with all other physiological functions, which work together to maintain our health.
Reduced sweating also reduces and delays the onset of body odour. The skin condition is also improved, since the specific fatty acids contained in the patented active substance F.A.G.® contribute to supply fatty acids to the tissues, thus helping also to restore the cell membranes.
The efficacy of SweatStop® IXAL has been Confirmed by two Non-Interventional Studies
User Study I - User Survey
A user study of SweatStop® IXAL over 3 months with 120 participants showed a reduction of sweating in 81% of the participants, 98% did not experience any skin irritation and 92% stated they wanted to buy the product.
1. Did you sweat less?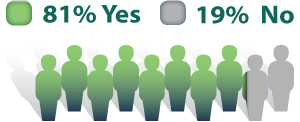 2. Did you observe skin irritation?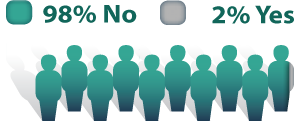 3. Would you buy such an antiperspirant?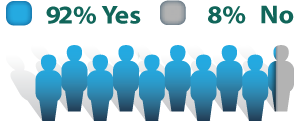 Data Collection:
Number of participants: 120
Male / Female ratio: 109 women / 11 men
Average age: 37,07
Degree of sweating: Normal to heavy
Daily use: 1,4 times on average
Duration of usage: 3 months, April until August 2017
Efficacy proved*. Here you can read the whole study:
SweatStop® IXAL Consumer Study
. Study conducted by
Bio Basic Europe S.R.L

User Study II - Measurement of Sweat Reduction
In a second study, SweatStop® IXAL was specially formulated for the hands and feet and applied for 10 day by 30 participants. The sweat formation was determined by means of specially absorbent paper (only one hand or one foot were treated):
Among the 20 participants who suffered from excessive hand perspiration, a reduction in sweat formation on the treated hand of 70%
Among the 10 participants who suffered from excessive foot sweat, there was a reduction in perspiration on the treated foot of 65%*

* Publication in preparation by Again Life Italia Srl
Use of SweatStop® IXAL Roll-on
Correctly applying the product is the key to success. Please read the instructions carefully:
Apply a thin layer to the cleansed dry skin:
First 5 days: 3 times a day
After 5 days or after improvement of the condition: Twice a day
After 10 days or after further improvement: Once a day in the morning
The sweat gland hyperfunction is normalised very rapidly after application.

Directions for use PDF
Note
Exuding sweat immediately after application prevents the cream from being absorbed. Therefore, the product must always be applied to dry skin before sweating increases again. This must be taken into account, especially with very heavy sweating with running sweat. The frequency of use has to be adapted to this chronological order.
Odour: In rare cases, the body odour diminishes only after a few days of use
Do not use in combination with a preparation containing aluminium salt! First, stop using the antiperspirant, and start using SweatStop® IXAL (as described above) when sweat has returned.
Warnings
Do not use in secreting and open wounds. Use only on undamaged skin.
Ingredients of SweatStop® IXAL Roll-on
Aqua (Deionized Water), Ethylhexyl Stearate, Zinc Ricinoleate, Glycerin, Steareth-2, Steareth-21, C12-15 Alkyl Benzoate, Methylpropanediol, Fatty Acids Group (F.A.G.®: Palmitic Acid, Oleic Acid, Linoleic Acid, Stearic Acid, N-(2-Hydroxyethyl) Hexadecanamide), Fragrance Parfum/ Profumo), PPG-25-Laureth-25, Benzyl Alcohol, Linum Usitatissimum Seed Oil (Linseed Oil), , Xanthan Gum, Theobroma Cacao Seed Butter (Cocoa Butter), Ethyl Linoleate, Tocopherol, Argania Spinosa Kernel Oil *organic, Disodium EDTA, Olea Europaea Oil Unsaponifiables Olea Europaea Oil (Olive Oil) nsaponifiables), Dehydroacetic Acid, Lecithin, Linalool, Glycine Soja Oil (Glycine Soja (Soyabean) Oil), Benzoic Acid, Caprylyl Glycol, Butylphenyl Methylpropional, Sorbic Acid, Benzyl Salicylate, Limonene, Alpha-Isomethyl Ionone, Ascorbyl Palmitate, Citronellol, Citric Acid, Citral, Geraniol, Benzyl Benzoate, Farnesol, Isoeugenol, Anise Alcohol.
Your Degree of Sweating?

Strong

Fragrance

Yes

Purchase in Pharamcy AT

Yes, with pharma central number: 4765478

Use

In the evening, before sleeping

Purchase in Pharamcy DE

Yes, with pharma central number: 13750317

Application Area

Armpits

Product Type

Normotranspirant

Dosage Form

RollOn, Gel

Colour

Transparent

Brand

SweatStop® IXAL

Subject Area

Sweating

For

Women & Men

Volume

50ml

Purchase in Pharamcy CH

Yes, with pharma central number: 7183707

Refund Warranty

Yes, when bought in this shop
Have you seen?
Customers who viewed this product also viewed the following products.