Skin care lotion for use with an antiperspirant
Aloe Vera ReLotion is a skin care lotion based on selected approved ingredients like aloe vera, panthenol and herbal oils with moisturizing and soothing properties. Besides a protection and care of the skin, the lotion provides for a cooling effect and a harmonization of the skin. Aloe Vera ReLotion meets the needs of the skin for a combined use with an antiperspirant and is furthermore suited for any type of skin irritation.
His-and-hers
Areas of application: Body (Underarms, chest,...)
For deteriorated skin
With the cultivating properties of
Aloe Vera
Sweet Almond Oil
Jojoba Oil
Avocado Oil
Beewax
Panthenol (Provitamin B5)
Overview of advantages
Dermatologically tested: "very good"
Content lasts many months
Harmonizes the skin
Over-the-counter
Odorless
30 days-money- back guarante
Legend for pictograms
I sweat easily from hands or feet. Instant effect.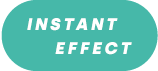 I sweat above average, noticeably more than others

I sweat profusely with little exertion. Bestseller

I sweat profusely without physical exertion

I sweat profusely from hands or feet

Product can be sprayed "upside down". For back or feet


SweatStop® Antiperspirant Overview
Use of Aloe Vera ReLotion
1. Application on dry or chapped skin
When required (several times a day) apply on affected part of the skin
In the evenings a SweatStop® antiperspirant can be applied as usual to inhibit perspiration.
2. Application with skin irritation due to humidity
If side effects appear despite an appropriate choice of product und a proper application, this refers to the condition of the skin:
Through steady perspiration, even if only moderate, the skin is permanently exposed to humidity. This condition unremittingly leads to wound skin or bacterial inflammation which in turn leads to skin irritation. As this is not necessarily linked to redness, irritations are often not visible to the naked eye.
With its caring and soothing properties and the cooling effect Aloe Vera ReLotion helps disrupting this cycle. After the skin has recovered the use of a SweatStop® antitranspirant, and thus inhibiting perspiration and odor, is possible again without side effects.
Apply Aloe Vera ReLotion on a daily basis or when required on affected part of the skin
After the skin has recovered, the application of a SweatStop® antiperspirant with a lower product intensity like SweatStop® Aloe Vera Sensitive spray or lotion (in the evenings in small quantities) in combination with Aloe Vera ReLotion (10 minutes after, in the mornings and during the day) can be started
Gradually increase the quantity of the SweatStop® antiperspirant applied and after about 2-4 weeks, when required, change to a SweatStop® antiperspirant with a higher product intensity
SweatStop® antiperspirants are very well tolerated by the skin
The dermatological test was conducted by the limited company DERMATEST® GmbH. All products were rated "very good on skin". No adverse effects were to be found on any of the 30 subjects.
DERMATEST® GmbH, has been conducting tests and clinically controlled medical evaluations of the skin on products of the cosmetic and pharmaceutical industry for over 25 years. They offer a large spectrum of various testing for the determination of product compatibilities and for attestations of effectiveness of cosmetic ingredients.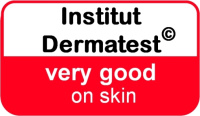 Download Certificates, PDF
Testing Procedure

See 4 samples how the test is conducted:
Ingredients of Aloe Vera ReLotion
Aqua, Cera Alba, Ethylhexyl Stearate, Cetearyl Alcohol, Prunus Amygdalus Dulcis (Sweet Almond) Oil, Cetearyl Glucoside, Simmondsia Chinensis (Jojoba) Seed Oil, Aloe Barbadensis Leaf Extract, Panthenol, Persea Gratissima (Avocado) Oil, Glycerin, Echium Plantagineum, Helianthus Annuus, Cardiospermum Halicacabum, Tocopherol, Hydrogenated Palm Glycerides Citrate, Phenoxyethanol, Ethylhexyldodecanol, Sodium Polyacrylate, Ethylhexylglycerin, Ascorbyl Palmitate, Lecithin, Ascorbic Acid, Sodium Benzoate, Citric Acid
Properties of some of the ingredients of Aloe Vera ReLotion
The medical virtues of Aloe vera has been known and been used for more than 5000 years now. The beneficial properties of the plant can be attributed to its high content of active agents.

Aloe vera disposes of following main properties:
Anti-inflammatory
Regenerating and cultivating
Soothing
Immunizing properties
Decade-long research proved that the substance extracted from the leaves has manifold effects. It acts as an anti-inflammatory, germicidal, haemostatic, painkilling, antipruritic and has a wound healing and anti-ageing effect amongst others.
Aloe Vera contains a considerable percentage of water. It hydrates and conserves the humidity of the skin. Because the substance essentially constrains the activity of bacteria, healing processes are distinctly accelerated. Thus it is often used for the regeneration of tissue, against ulcers, burns and neurodermatitis.
It contains magnesium lactate, an itch inhibitor bringing in relief to insect bites, acne, sunburns and rashes. Moreover, the substance strengthens the immune system and enhances well-being.
As a result of all these properties, Aloe Vera is widely spread and used for medicinal and cosmetic purposes nowadays.
Panthenol (Provitamin B5)
Panthenol is an active agent that has been used for a long time now for topical application. Pantothenic acid (Panthenol) is a component of the coenzyme A and therefore plays an essential role for skin metabolism. Panthenol increases the capacity of the skin to sustain humidity and thus disposes of cultivating properties and improves the elasticity of the skin. Moreover it supports the regeneration of skin cells. In addition Panthenol disposes of anti-itching and anti-inflammatory properties. Clinical research confirms a support of wound healing of the skin and also of mucosa lesion through Panthenol. The active agent is used as an ingredient for skin lotions e.g. Bepanthen, lozenges, nasal sprays or eye drops by many manufacturers.

Fragrance

Without Perfume

Purchase in Pharamcy AT

Yes, with pharma central number: 4192321

Use

When needed

Purchase in Pharamcy DE

Yes, with pharma central number: 10276476

Application Area

Back & Body

Product Type

Skin Care

Dosage Form

Lotion

Brand

SweatStop®

Subject Area

Sweating

For

Men & Women

Volume

50ml

Purchase in Pharamcy CH

Yes, with pharma central number: 5885919

Refund Warranty

Yes, when bought in this shop
Have you seen?
Customers who viewed this product also viewed the following products.