a-per© Underarm Sweat Pads - When Size matters
Carefree with a-per© Underarm Sweat Pads

a-per® underarm sweat pads are ergonomically shaped extra large pads that reliably absorb sweat and prevent stains on clothing. Whereas the impermeable outer layer prevents leaking and thus staining on clothing, the breathable inner layer enables a controlled and discreet evaporating of the absorbed humidity. With their highly absorbing material and their large shape they can easily collect big amounts of sweat. The ergonomically shaped a-per© underarm sweat pads fit the outer wear perfectly. Their smooth surface enables a particularly high wearing comfort.
High protection against sweat stains through extra long absorbent shape
Embossed outer edge prevents pad from leaking
Easy to apply and remove
Non-skid / Lasts up to 24 hours
Ultra slim / High absorption
Non-visible / Non-perceptible
High wearing comfort due to smooth surface and ergonomic fit
Dermatologically safe / Hypoallergenic
Protects fabric from sweat and deodorant
Particularly large shape enables a high absoption of sweat: 185mm x 100mm
20 Pads for 10 applications
Use of a-per© Underarm Sweat Pads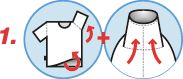 On a plain surface: turn the shirt inside out and flatten one underarm area until no wrinkles remain.

Fold the pad at the upper folding line: This space around the folding line allows for fabric distension when wearing the shirt.
Determine proper alignment: The arrows on the pads need to be pointing towards each other to the front of the shirt.

Place the pad to the inside of the shirt, where the sleeve seam and the lateral seam intersect: Align the upper third of the pad above the armpit seam. Remove the adhesive film, apply the pad, smooth it out and press firmly for 10 seconds. Make sure that the upper folding line remains folded.

Repeat points 1. to 4. for the 2nd underarm area.
Instructions for use
Apply on clean clothes only
Do not use on sensitive or delicate textiles
Remove sweat pads before washing clothes
Material of a-per© Underarm Sweat Pads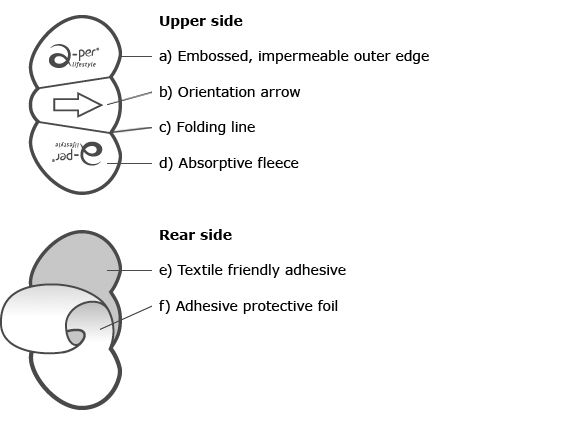 Your Degree of Sweating?

Strong & Very strong

Purchase in Pharamcy AT

Yes, with pharma central number: 3847553

Purchase in Pharamcy DE

Yes, with pharma central number: 9308550

Application Area

Armpits

Product Type

Armpit Pads

Dosage Form

Fleece

Colour

White

Brand

a-per©

Subject Area

Sweating

For

Men & Women

Volume

20 pcs, 10 pairs

Purchase in Pharamcy CH

Yes, with pharma central number: 4895531

Refund Warranty

No
Have you seen?
Customers who viewed this product also viewed the following products.